Back to Journeys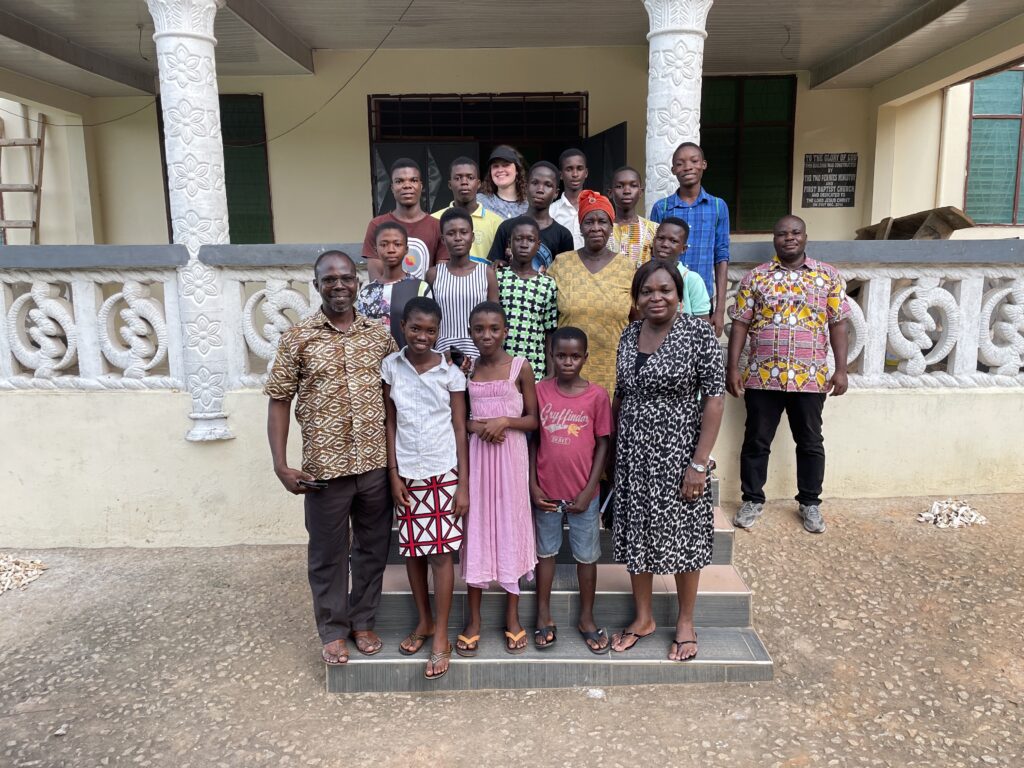 From June 6 through June 16, I was able to take my daughter, Hannah, on her first Two Pennies Journey to Ghana.  We spent time at the Love and Care Orphanage, (pictured above), we visited the 5 different congregations in Akim Kwameng, read with children at the Vision of Christ Academy, worked at the mill, visited a pig salesman to purchase piglets, and had a great conversation with Rita, the midwife at the Two Pennies Medical Clinic.  Edward (on the right in the picture above) was a tremendous host and I felt so blessed to be able to show Hannah all that we've been doing for the past decade. 
We were also able to visit the Cape Coast Castle, walk in the ocean, go to a huge marketplace in the district capital of Kade, feed baboons on the roadside, and enjoy the diverse and amazing foods of Ghana (including snails!).  If you check out our channel (Two Pennies Ministry) on YouTube, you can see videos that we created for each day we were gone. Here is the link for our tour of the cassava mill on our channel:
With the final restrictions centering around COVID 19 finally lifting we are very excited about offering two Journeys for next year.  The first one will be in January of 2023 and the second will either be in March or June. If you are interested in going, stay tuned for announcements by email, at church and on our Facebook page to learn when we will have a meeting (likely sometime in mid-July).  We can take up to 4 men and 4 women per group and will be working with schools, pastors, and the mill.  We hope that you'll consider taking this a Journey with us.