Beyond the Call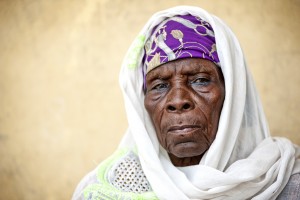 The first place in Ghana that we became familiar with was Countryside Orphanage.  It was here that First Baptist Church adopted the poultry farm.  We have visited several times and have even stayed in their guest rooms.  They provide for over 100 orphans and over 40 others come daily because their families can't provide for them.  The children are well adjusted and ecstatic to have visitors.  They have 12 "care mothers" and 5 cooks to provide for the children.  Over the years they have developed a working farm on the property that grows almost all the food that the children need.  They raise livestock to provide for the other expenses they could otherwise not afford.  One example is their goat herd.   They currently have 5 orphans who attend secondary school.  Each time they need to make a payment for tuition, they sell a goat.
Countryside is truly a remarkable place.  Yet something about the orphanage that particularly touched me, we discovered quite by accident.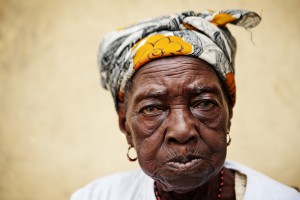 Our last Journey there we conducted a series of interviews with the founder, Mama Emma, about the orphanage.  At the conclusion of the video, Ben and Kevin noticed  and older woman sitting near the working women.  Although she was engaged in conversation, she certainly stood out.  They politely asked if they could snap a few shots of her and she obliged.  While they were taking her pictures, Emma came over and explained that she was one of two local widows that they provided for at the orphanage.  She went on to explain that these two women had no families that would care for them.  They  lived in small rooms a nearby village, but nothing else.
Each morning, someone from Countryside picks up these women and brings them to the orphanage.  They are given meals with the children, interact with the staff and spend time relaxing in the shade.  Here they are cared for.  Here, they are part of a family.
27 Religion that God our Father accepts as pure and faultless is this: to look after orphans and widows in their distress and to keep oneself from being polluted by the world.

James 1:27