Interview with Dave Towner
This is the first installment of a two part interview.  Check back on December 5th for part 2!
By Innocent Chia
Dave Towner is no stranger to short term missions. Before his first trip to Ghana, missions for the task oriented IT Engineer consisted in setting goals and getting projects completed. But when he got to Ghana he discovered another cultural reality and it changed his view of missions – Without human relationships at the center of whatever needs to be accomplished we labor in vain. Within the two Pennies organization, Dave Towner is currently in charge of planning future Mission trips. In the following interview, he talks about his interest in Missions and much more.
2P – You have been to Ghana a couple of times now with Two Pennies Ministry. Could you walk us back in time to your first trip and how you came about the decision of Mission readiness at that point of your life? Were you listening to a quiet voice from within or was it a rationalization based on a list of things you desired to do?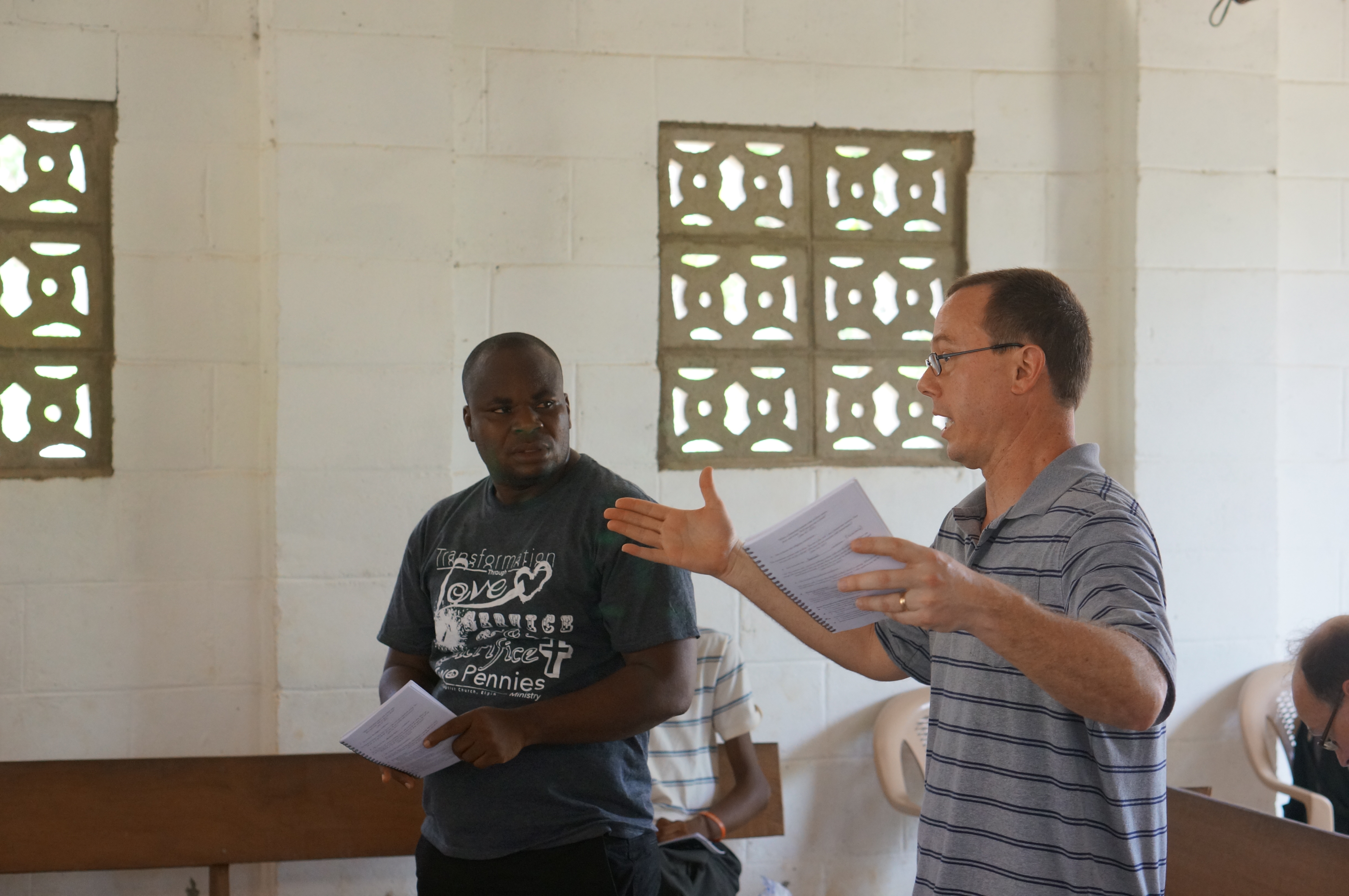 Dave Towner: I've participated in several short-term mission trips in the past. The most recent one was to a bush village in Alaska in 2009. When Two Pennies began taking journeys to Ghana I was interested, but the timing wasn't right. As the 2016 journey approached, I felt God pushing me, telling me it was time to get involved.
2P – If it was the quiet voice from within, do you think you instantly recognized it and knew it was the right thing to do?
Dave Towner: I think so. I didn't know what I was going to "do" in Ghana, or what skills I would be able to offer, but I felt called nonetheless.
2P – What were your top concerns and points of anxiety as you prepared for that first trip to Ghana?
Dave Towner: As I indicated, I didn't know what my role would be. My previous short-term mission trips had all focused on construction. While that was fine, I really felt like I wanted to do something non-construction related this time. Eventually, it was decided that I would be one of the leaders of the Pastor's conference. Pastor Greg, Pastor Dan, and I were to teach at this conference for African pastors. One of these is not like the others! This is where the anxiety came in! I didn't feel like I had the knowledge or background to serve in this capacity. I wasn't ever totally comfortable, which isn't necessarily bad, but it did work out.
I wasn't looking forward to 24 hours of travel each way, either!
2P – Could also share some things that you were greatly excited and looking forward to?
Dave Towner: The simple fact of going to Africa was exciting! Having experienced mission trips in the past, I knew that God would use us in powerful ways to help people there and that He would use the experience to transform the lives of those going. So I knew this would be special.
2P – Would it be accurate to assume that each of your Ghana trips had specific goals that you set out to achieve? If so, what are some of those goals on the first trip? How much did you get accomplished?
Dave Towner: We always have plans and goals for the journeys, and then once we get there, we create plan B, then plan C, etc. It never goes as intended, regardless of how well the projects have been planned. However, I believe that it does go according to God's plan. In hindsight, some things have turned out better because we didn't accomplish what we had intended.
Although I only spent one day working on the construction of the library, this is a great example.
We intended to complete the construction of a roof on the library. There was an existing abandoned building already; it just needed a roof – according to our plan. Once we saw the building, we determined that it needed major structural work before we could put a roof on it. We reinforced the foundation, walls, and even knocked one end of the building over and built a new wall. By the time we left, the building was ready to have a roof installed – the status that we thought it was in when we arrived. However, the blessing of this was a more sound and safe building, and it allowed a local construction team to continue to work on it after we returned home, giving them and their families income.
Check back on December 5th to see Dave Towner's continued reflections on his second Journey – and to see his work toward building Two Pennies work in Ghana and here in the U.S.