Once a Year…
Each year in November and December we hold a fundraiser online and at First Baptist Church, Elgin. That one fundraiser has traditionally been what allows us to set our goals for the upcoming year and to welcome new sponsors to our ministry. We have been so blessed to welcome many new sponsors over the last year. This is what your sponsorship has allowed us to accomplish over the last 12 months:
A new heavy-duty press
A solar room for drying cassava peels
A new wet grater for grinding peels
A dry grinder for cassava and peels
A piggery
Seven adult pigs (with 11 new piglets now!)
A drip irrigation system
Scholarships for seven students
The beginning of the training center (pictured below)
Despite challenges caused by the global supply chain, conflict in Europe, rampant inflation, insects on our crops, and illegal mining, we still see God at work in amazing ways. We have over 20 individuals who work at the mill, earning a regular salary with which they can support their families.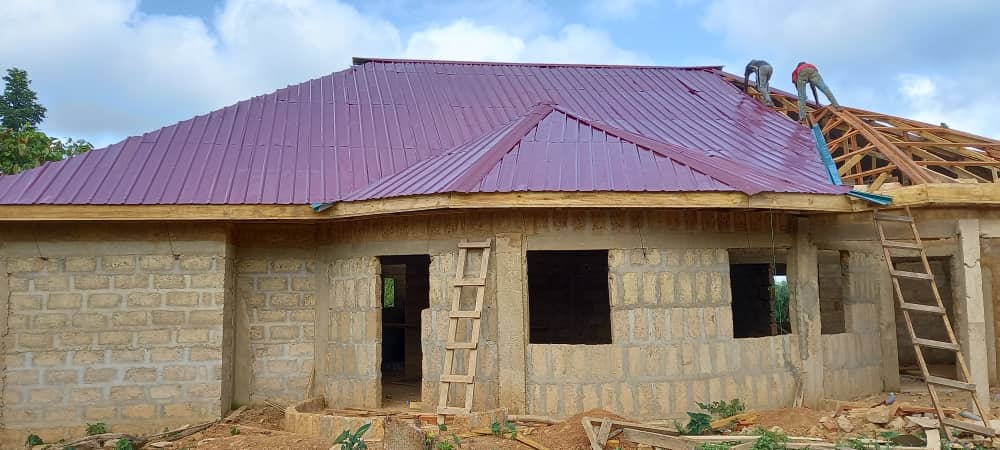 We've watched with joy as the 14 children at Love and Care Orphanage grow up and prepare to be successful members of society. When our borehole suddenly dried up in February, God answered our prayers and water began flowing within a week. This month starts our annual fundraiser and we welcome you to give generously for the upcoming year. It has become our yearly tradition to handmake items that we give each week to provide a visual way for you to be able to celebrate with us and share with others how we are changing peoples' lives together. Pictured below are our "Desktop 2P Trees." Come each week as we add a new level, giving you a unique way to share our story with someone new!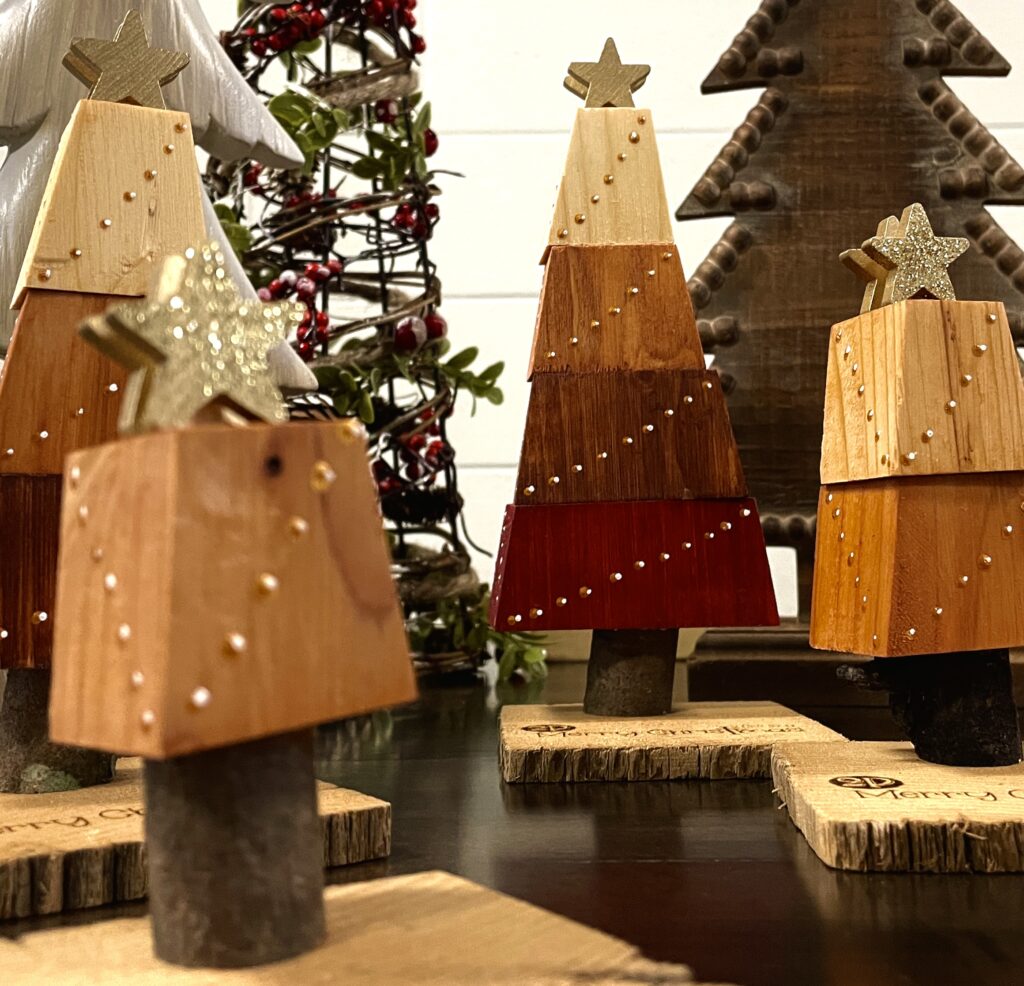 Two years ago we launched our Forward Vision campaign and we have been so thrilled to see our vision becoming a reality. This year we continue moving forward as we move into the next phase our our vision – the training center. Here is what is on our wish list this Christmas:
Electricity for the mill granting us the capability for refrigeration ($1,500)
A mini-truck that will allow us to transport cassava, pigs, and garri to new, more lucrative markets. ($5,000)
Funds to finish the residence hall at the training center. ($10,000)
That is a grand total of $16,500. We know that every year God has provided in new and amazing ways. As we look to a new year, we are aware that there will be other expenditures and other opportunities, but we also know that God has always provided for just what we need.
We cannot express what a blessing it has been to partner with you over the last two years. All that we have accomplished is because each of you has felt called to be a part of what God is doing through Two Pennies. As you consider your year-end giving, we pray that you'll consider being a part of this special opportunity to help move God's Kingdom forward in this unique way.