Our Scholar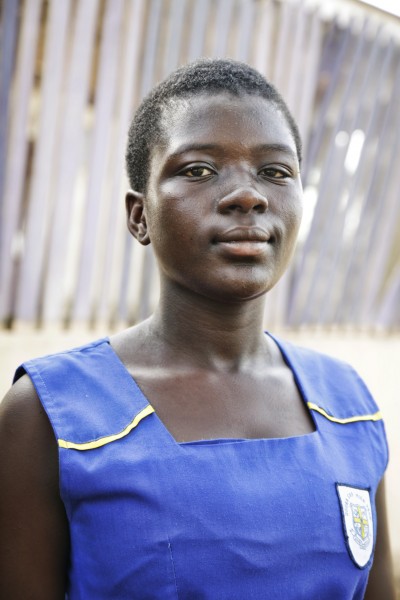 Making a Difference
In March of this year a team of 3 men went to Ghana with the Two Pennies Ministry to see how we could continue our work there.  While we stayed at a house in the Cape Coast region we were introduced to a girl named Priscilla.  She was dressed in school clothes, yet worked in a bar at the bottom of the hill.  She was quiet and polite, but always seemed busy.  On our last full day in the country we finally learned her story.
Since that time we have raised the funds necessary to pay for the first part of her education and lodging at a nearby hostel.  She has completed her first set of exams and is preparing for the next trimester.  We have been excited by her progress and honored that we have been able to help.
In late October, Priscilla received word that her mother had died.  The news was unexpected and difficult on her, leaving her without any parents and a younger sibling.  Aboagye, our representative, attended a memorial service held for her mother on November 23rd.  Priscilla plans on staying in school and entering the teacher training college next year.  In order for her to achieve this, we need to raise the final amount of money to finish her senior year.  This mounts to $400 U.S.  We will be visiting with her on the trip this Christmas season.  We hope to provide pay off her final expenses at that time.
If you would like to donate toward this, or any other part of our ministry, you can do so here.  We are excited to be able to make a life-changing difference in someone's life.  Join us.